Foresthill Weather.com
Welcome
Current Conditions
Temperature
75.6°F
Temp Rate:
-3.2°F/hr
24hrs Ago:
75.1°F
Todays High:

91.0°F

3:37pm


Todays Low:

71.0°F

6:35am
Current Conditions
Wind
Speed
Gusting to
Avg Speed:
Peak Gust:
Humidity:
ET:
Dew Point:
Barometer:
Baro Trend:
Calm
16 mph
54%
0.231 in
57.8°F
29.906 inHg
Steady
Current Conditions
Rain
Rain Today:
Rain Rate (/hr):
Rain last hour:
Rain Yesterday:
This Month:
Season Total:
0.00 in
0.000 in
0.00 in
0.00 in
0.00 in
0.00 in
Current Conditions
Chandler Burning Index
Local Fire Info

Foresthill Fire Safe Council
Yuba Net.com
Outlook
Almanac
23%
Illuminated
4 days in cycle
| | |
| --- | --- |
| Moonrise: | 10:02am |
| Moonset: | 11:20pm |
| Sunrise: | 5:51am |
| Sunset: | 8:28pm |
| Dawn: | 5:20am |
| Dusk: | 8:59pm |
| Day length: | 15:39hrs |
| Todays Sun: | 13.8hrs |
Current UV: 0.0

None
Todays Hi UV: 9.3

Very High
Current Solar: None
1min 20s less daylight tomorrow
DondelingerPhotography
Severe Wx Summary!
Excessive Heat Warning
Heat Advisory
Small Craft Advisory
Gale Watch
Hazardous Weather Outlook
---
Mon, Jul 16, 2018 - 10:14pm
Info Links
Hot Spell
Heat Risk
Heat Safety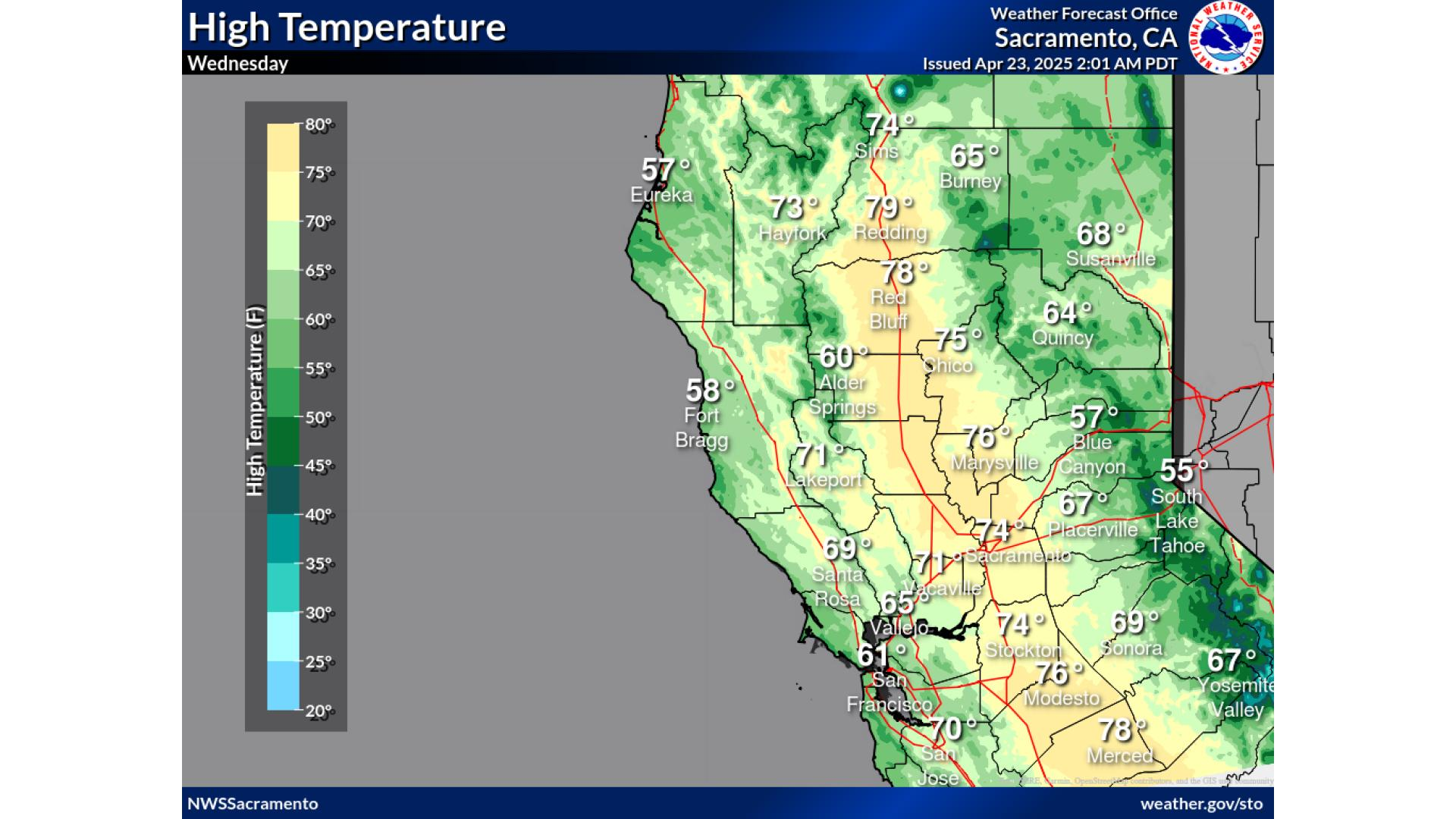 Strong high pressure over the region brings triple digit heat to many areas of interior Northern California. Ground zero for the high heat will be the northern Sacramento Valley where an Excessive Heat Warning is posted. High temperatures around 110 degrees combined with overnight lows in the mid-upper 70s means that some people can be seriously affected by the heat if precautions are not taken. Check on the elderly. Make sure pets ands livestock have shade and plenty of water. Farther south, it will be hot as well, but enough of a breeze may move through the Delta to drop overnight lows mostly into the 60s. Above normal temperatures are expected to continue for interior NorCal through at least the upcoming weekend.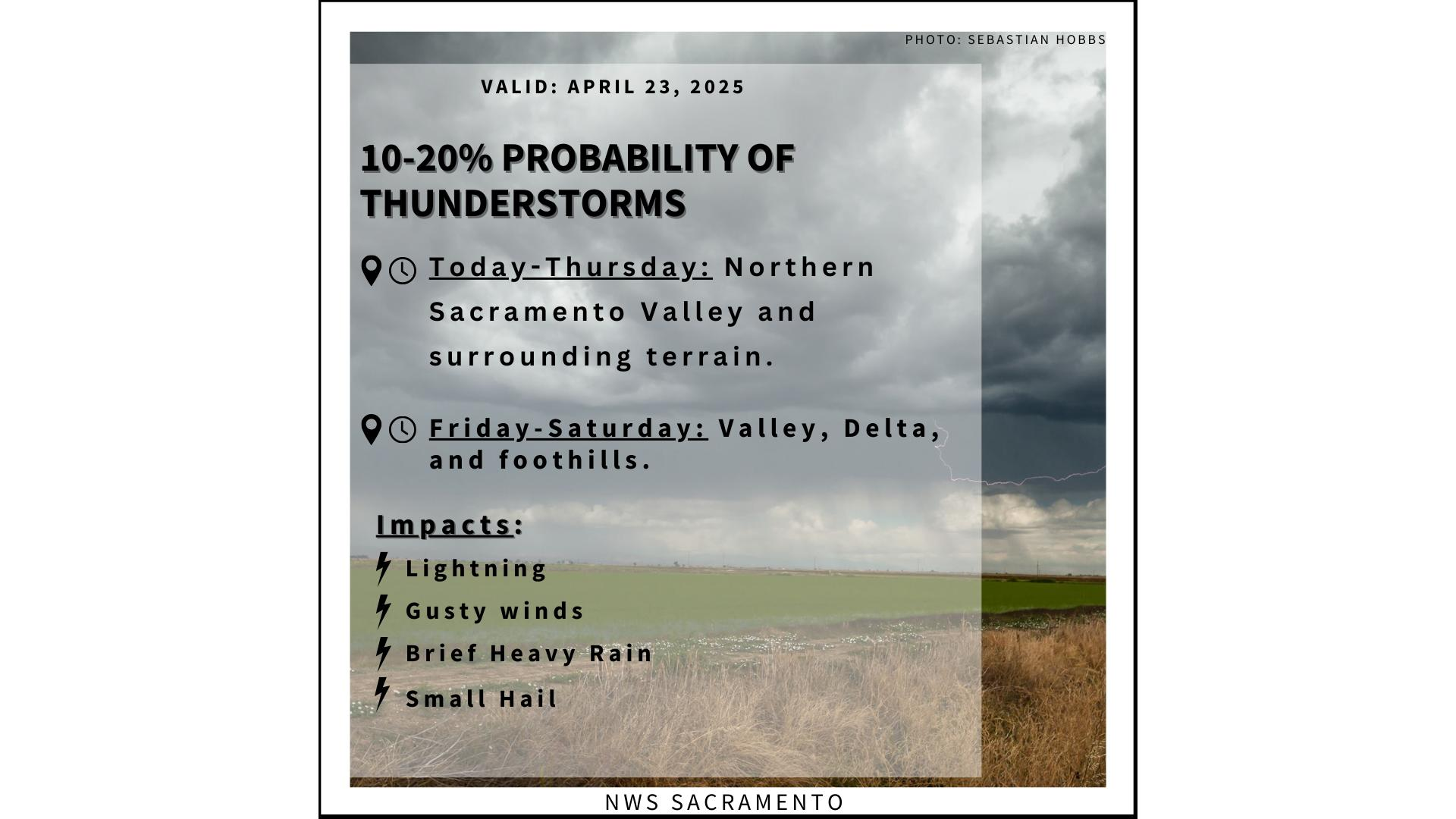 Hot temperatures will continue through the middle of this week. Limit sun exposure in the afternoons!
Data Courtesy of Sacramento Weather Forecast Office

Site Affiliations
CWOP (N6ZQK)
NWS AT046
---
powered by Cumulus v1.9.3 (1059)
Ambient Weather VWS v14.00
Top
Contact
Website Map
Copyright © 2007 - 2018 Foresthillweather.com
Never base important decisions on this or any weather information obtained from the Internet