Foresthill Weather.com
Welcome
Current Conditions
Temperature
65.6°F
Temp Rate:
-2.9°F/hr
24hrs Ago:
66.4°F
Todays High:

74.6°F

12:49pm


Todays Low:

55.9°F

5:32am
Current Conditions
Wind
Speed
Gusting to
Avg Speed:
Peak Gust:
Humidity:
ET:
Dew Point:
Barometer:
Baro Trend:
Calm
20 mph
37%
0.083 in
38.6°F
30.049 inHg
Steady
Current Conditions
Rain
Rain Today:
Rain Rate (/hr):
Rain last hour:
Rain Yesterday:
This Month:
Season Total:
0.00 in
0.000 in
0.00 in
0.00 in
0.00 in
2.30 in
Current Conditions
Chandler Burning Index
Local Fire Info

Foresthill Fire Safe Council
Yuba Net.com
Outlook
Almanac
100%
Illuminated
15 days in cycle
| | |
| --- | --- |
| Moonrise: | 5:21pm |
| Moonset: | 6:39am |
| Sunrise: | 6:43am |
| Sunset: | 4:52pm |
| Dawn: | 6:09am |
| Dusk: | 5:12pm |
| Day length: | 11:03hrs |
| Todays Sun: | 8.7hrs |
Current UV: 0.0

None
Todays Hi UV: 2.9

Low
Current Solar: 7 W/m2
2min 3s less daylight tomorrow
Severe Wx Summary!
Beach Hazards Statement
Hazardous Weather Outlook
Short Term Forecast
---
Tue, Nov 12, 2019 - 4:38pm
Info Links
Hawaii Volcano National Park

HAWAIIAN VOLCANO OBSERVATORY DAILY UPDATE
U.S. Geological Survey
Thursday, November 7, 2019, 11:17 AM HST (Thursday, November 7, 2019, 21:17 UTC)
KILAUEA VOLCANO (VNUM #332010)
19°25'16" N 155°17'13" W, Summit Elevation 4091 ft (1247 m)
Current Volcano Alert Level: NORMAL
Current Aviation Color Code: GREEN
Activity Summary: Kīlauea Volcano is not erupting. Monitoring data continue to show steady rates of seismicity and ground deformation, low rates of sulfur dioxide emissions, and only minor geologic changes since the end of eruptive activity in September 2018.

Observations: Monitoring data have shown no significant changes in volcanic activity during September. Seismic stations detected over 1600 events, which is an increase of ~12% from last month. Episodic increases in seismicity seem to have lost their timely periodicity, as the last swarm (Oct 13) was followed by low rates of seismicity at the summit. Sulfur dioxide emission rates are low at the summit and are below detection limits at Puʻu ʻŌʻō and the lower East Rift Zone. The pond at the bottom of Halema'uma'u, which began forming on July 25, 2019, continues to slowly expand and deepen. See below for information on recent sample acquisition.

Although not currently erupting, areas of persistently elevated ground temperatures and minor release of gases are still found in the vicinity of the 2018 lower East Rift Zone fissures. These include steam (water), very small amounts of hydrogen sulfide, and carbon dioxide. These conditions are expected to be long-term. Similar conditions following the 1955 eruption continued for years to decades.

Since early March 2019, GPS stations and tiltmeters at the Kīlauea summit have recorded deformation consistent with slow magma accumulation within the shallow portion of the Kīlauea summit magma system (1-2 km or approximately 1 mile below ground level). However, gas measurements have yet to indicate significant shallowing of magma. HVO continues to carefully monitor all data streams at the Kīlauea summit for important changes.

There was an inflationary event near Pu'u O'o that occurred during the end of September through the first week of October. Continuous stations near the cone, like OKIT, NPOC and KAMO along with KALR, a campaign station experienced an acceleration of motion consistent with source inflation on the rift between Puʻu ʻŌʻō and Kupaianaha

Farther east, GPS stations and tiltmeters continue to show motions consistent with slowed refilling of the deep East Rift Zone magmatic reservoir in the broad region between Puʻu ʻŌʻō and Highway 130. Monitoring data do not suggest any imminent change in volcanic hazard for this area. In addition to motion along the East Rift Zone, the south flank of Kīlauea continues to creep seaward at elevated rates following the May 4, 2018 M6.9 earthquake near Kalapana. HVO continues to carefully monitor all data streams along the Kīlauea East Rift Zone and south flank for important changes.

A sample of the water collected from the Halema'uma'u water lake by UAS on October 26, 2019 has undergone preliminary analysis. Early results indicate that the sample has a pH of 4.2 (moderately acidic, in the range of many fruit juices) and high concentrations of dissolved sulfur and magnesium. This composition reflects complex processes including reactions between magmatic gases, groundwater (that was recharged as precipitation), and Kilauea's basaltic rocks (through which the groundwater flows towards the pond). The water's composition is significantly different from rainwater and is also significantly different from water present in the deep Keller Well 1.5 km (1 mi) south of Halema'uma'u. The difference from Keller Well water suggests that the release of magmatic gases is currently focused under the crater and ponded water, consistent with long term observations at the summit.

Results of the water sample analysis will assist HVO in evaluating potential eruptive hazards posed by Kilauea. For example, the high concentration of dissolved sulfate in the lake water (53,000 mg per liter, 75% of total dissolved solids) suggests that it originates from SO2 released by magma residing at shallow depths below Halema'uma'u. Further work may help constrain that depth.

If much of the SO2 emitted by subsurface magma is being dissolved into the water, current measurements of SO2 emission rate for Kīlauea summit (~30 t/d) are underestimates for true SO2 release from the magma. In the absence of the summit water, SO2 emission rates would likely be higher, perhaps closer to the ~200 t/d emitted prior to the 2008 appearance of the summit lava lake. Future changes in sulfate concentration of the water may indicate changes in SO2 degassing and magma depth.

The lake is also variable in color and temperature. HVO's single sample of water may not be representative of the lake as a whole. Additional water samples may be necessary to best monitor all aspects of Kīlauea's current non-eruptive state.

Hazards: Hazards remain in the lower East Rift Zone eruption area and at the Kīlauea summit. Residents and visitors near the 2018 fissures, lava flows, and summit collapse area should heed Hawaii County Civil Defense and National Park warnings. Lava flows and features created by the 2018 eruption are primarily on private property and persons are asked to be respectful and not enter or park on private property.

The Hawaiian Volcano Observatory (HVO) continues to closely monitor geologic changes, seismicity, deformation, and gas emissions for any sign of increased activity at Kīlauea. HVO maintains visual surveillance of the volcano with web cameras and field visits. Additional messages and alert level changes will be issued as warranted by changing activity.

Background As of June 25 2019, Kīlauea Volcano has been at NORMAL/GREEN. For definitions of USGS Volcano Alert Levels and Aviation Color Codes, see: https://volcanoes.usgs.gov/vhp/about_alerts.html. Kīlauea remains an active volcano, and it will erupt again. Although we expect clear signs prior to the next eruption, the time frame of warning may be short. Island of Hawaiʻi residents should be familiar with the long-term hazard map for Kīlauea Volcano (https://pubs.usgs.gov/mf/1992/2193/) and should stay informed about Kīlauea activity.


Source: Cascade Range Current Update
---

Kilauea Latest Entrie
November 5, 2019
---
More videos of the October 26 water sampling mission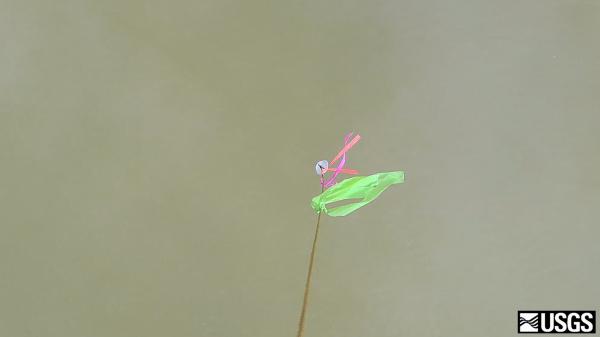 This video was captured by the unmanned aircraft system (UAS) as it collected a water sample in Halema'uma'u, at Kīlauea's summit. Limited UAS flights in this area are conducted with permission and coordination with Hawai'i Volcanoes National Park. The information is used to assess hazards at Kīlauea's summit, and is shared with the National Park Service and emergency managers.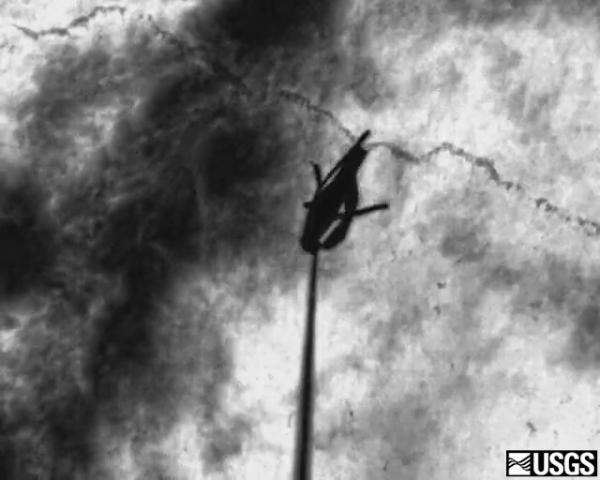 This
thermal
video was captured by the UAS as it collected a water sample in Halema'uma'u, at Kīlauea's summit.
---
Source:
Kilauea Volcano Observatory
Information courtesy of ...
U.S. Geological Survey Hawaiian Volcano Observatory (HVO).
Site Affiliations
CWOP (N6ZQK)
NWS AT046
---
powered by Cumulus v1.9.3 (1059)
Ambient Weather VWS v14.00
Top
Website Map
Copyright © 2007 - 2019 Foresthillweather.com
Never base important decisions on this or any weather information obtained from the Internet